Traders
Find the perfect weekly market, special event or festival for your business with CJ's Events Warwickshire. Simply sign up to get started.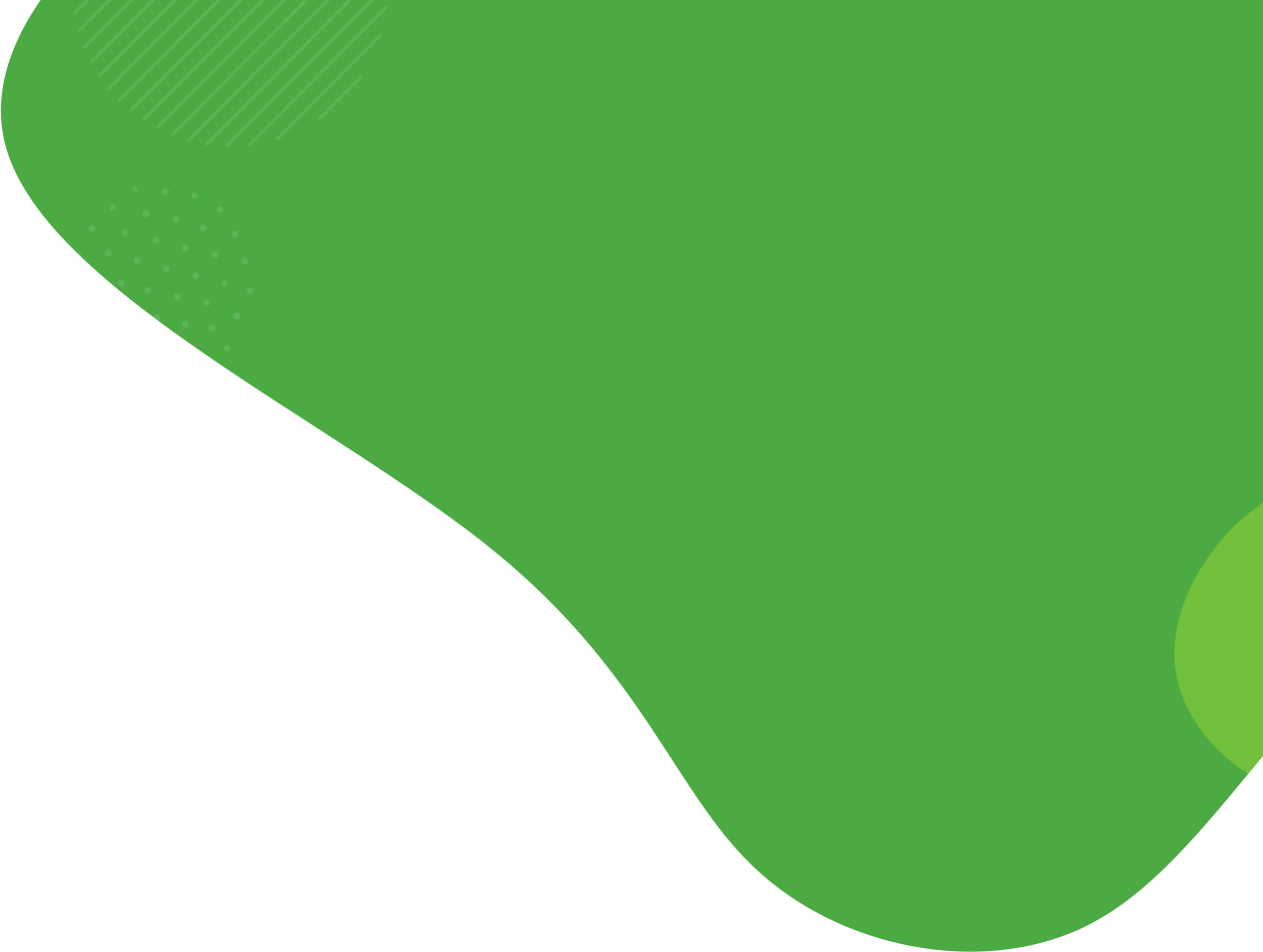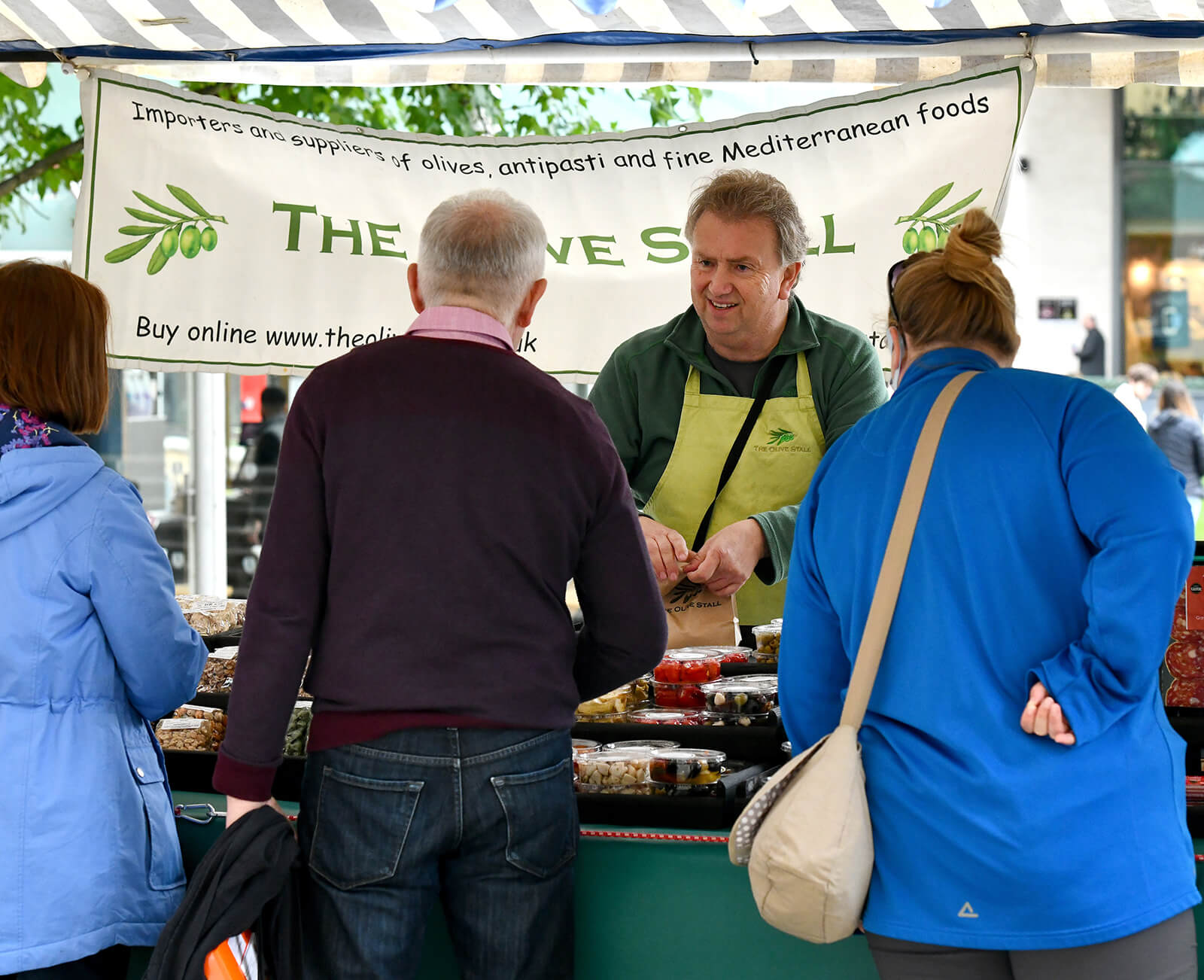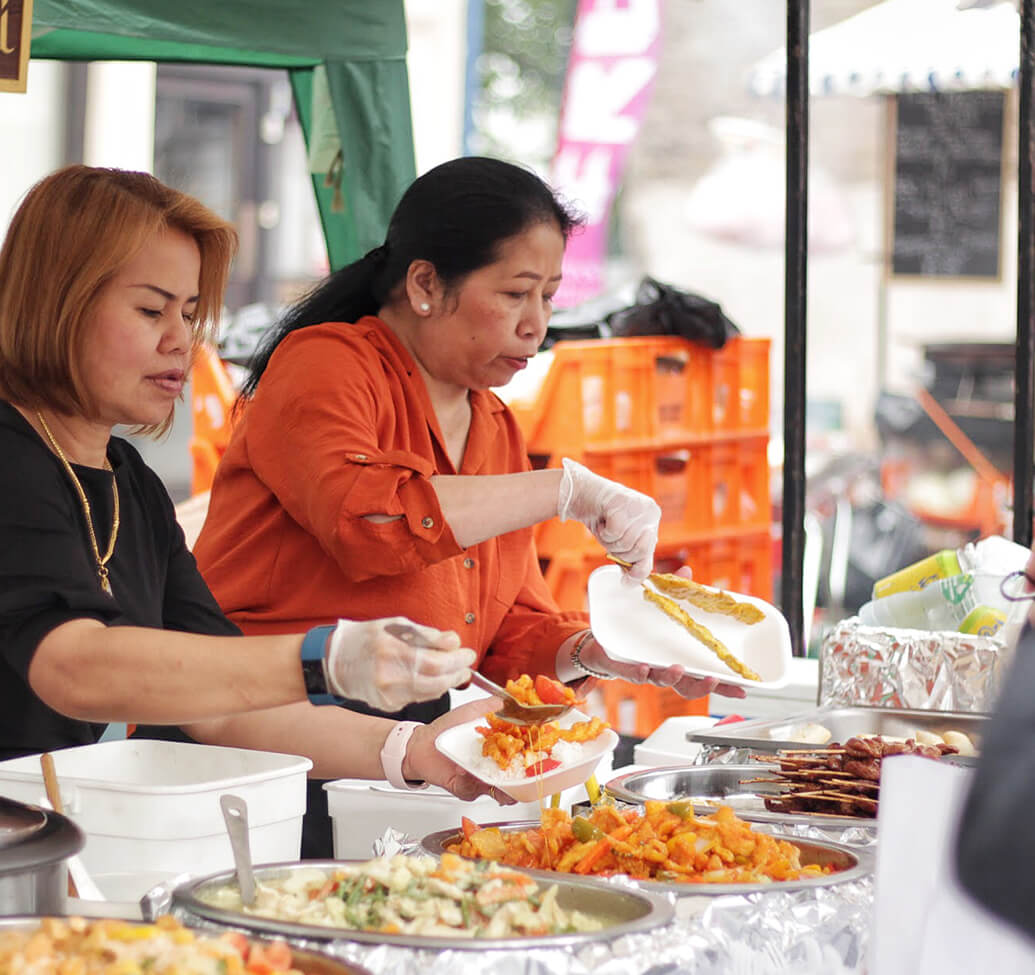 Trading with CJ's Events Warwickshire
When you apply to become a Trader with CJ's Events Warwickshire, you'll get access to a huge range of special events, festivals and more that are just perfect for your business.
We want to have the very best traders at all our events, from street food sellers to local craftspeople, and we'll have an event that's just right for you.
When you sign up you'll get access to our calendar so you can apply to trade at our events. Just sign up once and your next application can be as quick as the click of a button! You can also manage your application through the site to make things really easy.
Types of Events
We want to find the perfect traders for each one of our events, whether that's a regular market, a sporting event or a seasonal occasion.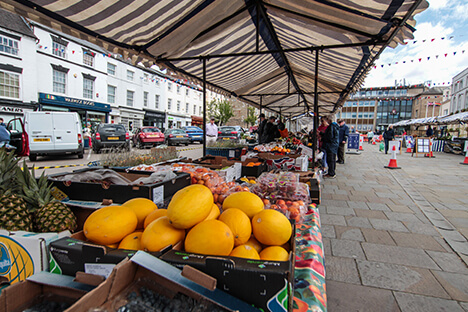 Markets
Our regular markets at Warwick and Kenilworth are perfect for local traders, producers and craftspeople.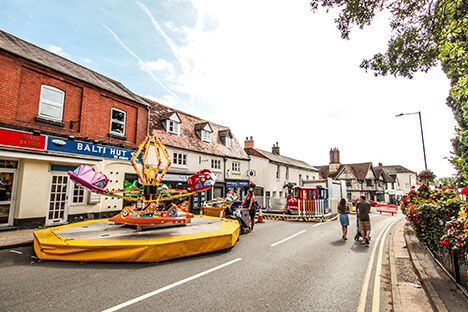 Special Events
From craft events promoting the work of local artisans, to food and drinks markets, there are so many special events that might be right for your business.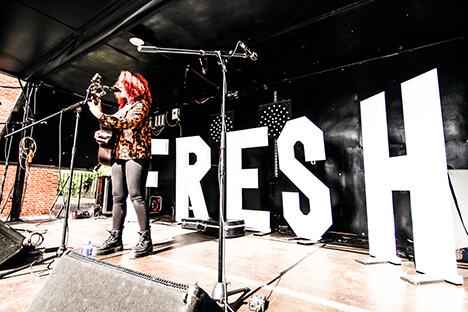 Festivals
At festivals we're looking for things to buy, eat and do, from retailers and entertainment to street food suppliers.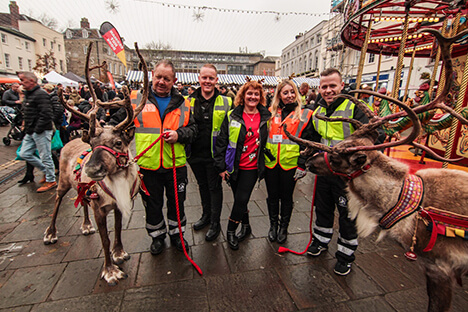 Seasonal Celebrations
Christmas markets and summer festivals are a great opportunity for independent traders of all types, from food to retail.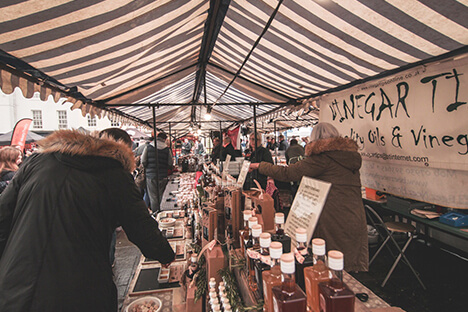 ...and many more!
We also manage sporting events, celebrations and more, so sign up today and find the full list of opportunities for your business.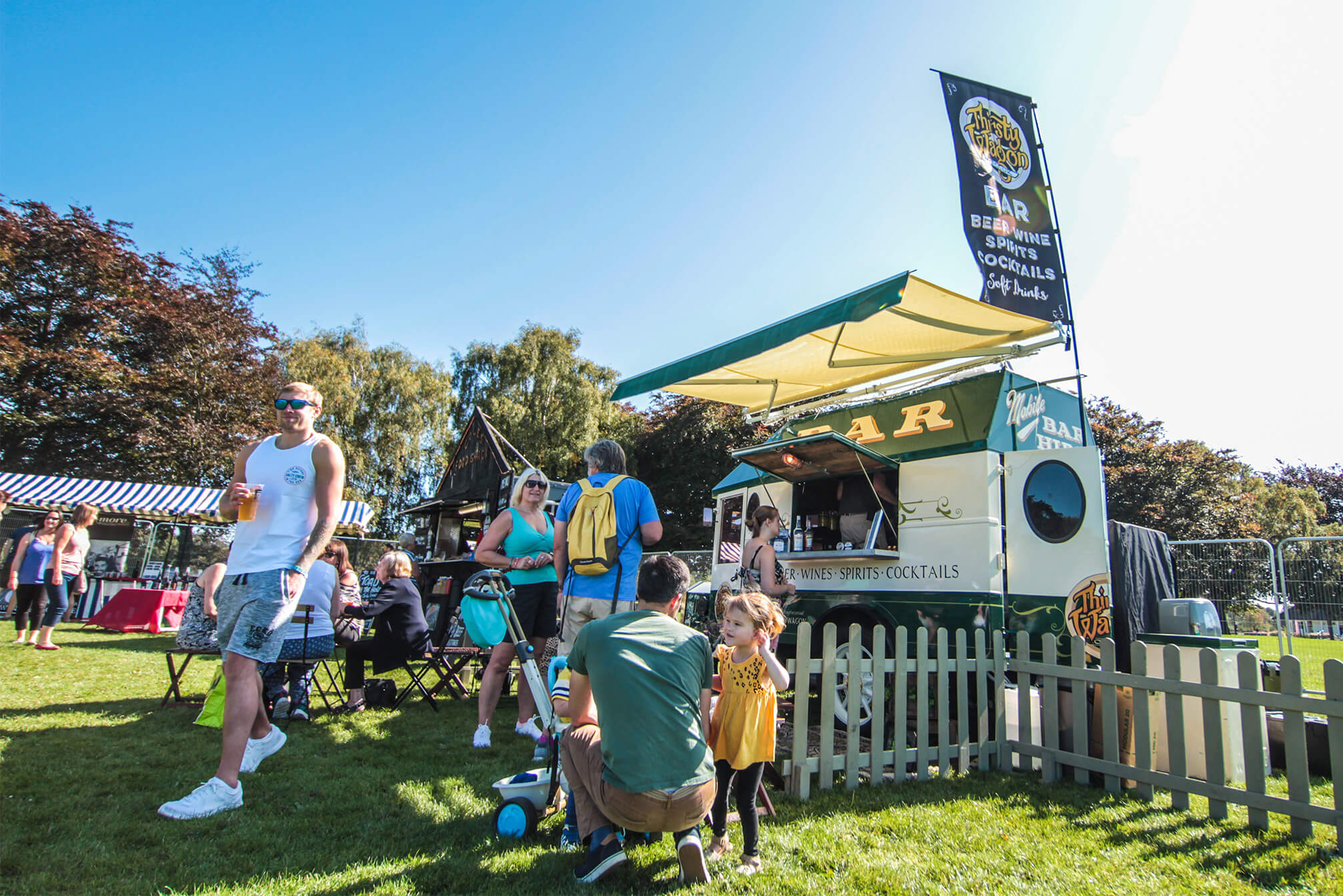 Insurance information
It's essential that all our Traders have the right insurance to take part in an event, so we make it incredibly easy for you to sign up and keep track of this information.
We'll ask for the right documentation when you sign up to trade, and let you know when your insurance information needs updating too. You can read more about licensing information here.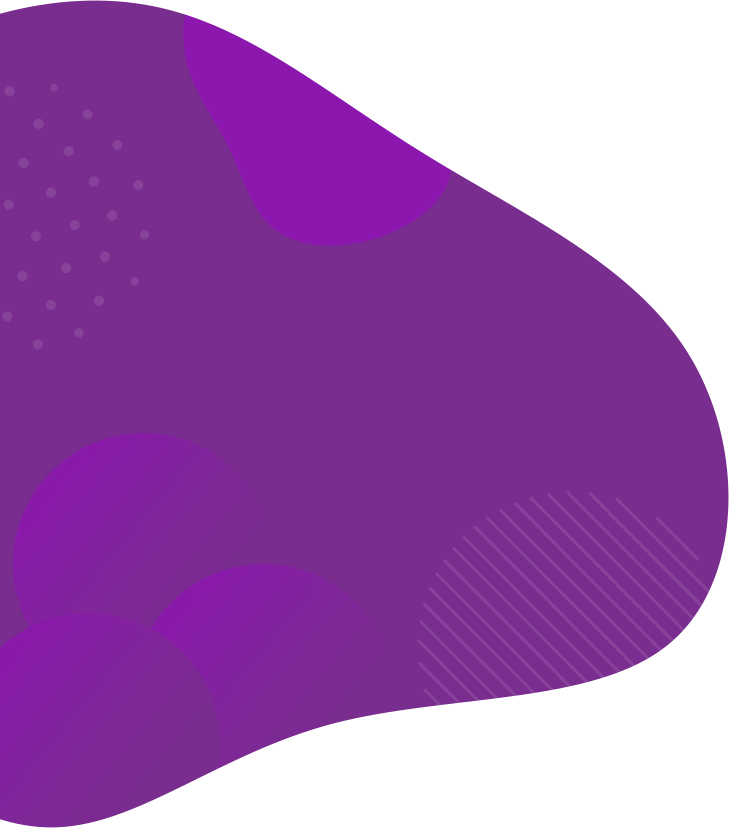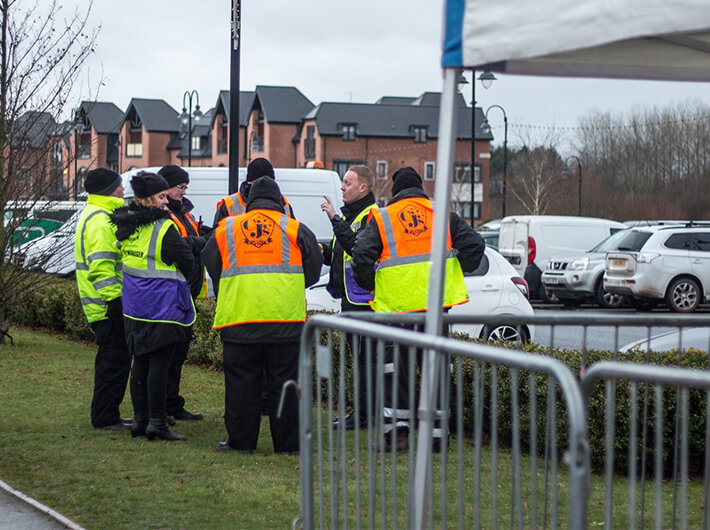 Health & Safety is our priority
As well as making sure that our Traders are properly licensed and insured, we also hold public liability insurance for events that we manage, and provide fully trained stewards, security and traffic management staff.
You can check out our Health & Safety policies here, or find out more about Licensing information for Traders here.
FAQs
Have a question about trading at one of our events? See if you can find the answer here in our FAQs.
Simply Apply to Trade and set up your account with CJ's Events Warwickshire, and you'll be able to apply online for stalls at a huge range of our events.
Just click the Apply to Trade button to set up your Trader profile. Once your profile has been approved, you'll be able to apply for events with a quick click of a button.
You won't need to keep re-entering your information, all you'll need to do is keep your main profile up to date and you can apply for as many events as you like.
We'll need some general details about you and your business, as well as your insurance and licensing information.
The documents you need depends on the business you're running, but some of the documentation that you may need to provide includes:
Public Liability Insurance Certificates (£5 Million)
Health & Safety Documentation (Policies, Risk Assessments including Fire Risk Assessment, Training Records etc.)
PAT Test Certification
Gas Safety Certificates (where applicable)
Food Hygiene Training Certificate (food handlers only)
Written allergen information on all unpackaged food
All food traders and bars MUST also be registered with the relevant Local Authority.
No! Just set up your Trader profile and you'll be able to apply with the click of a button.
When you set up your profile, you will need to set expiry dates for your documentation. When they're coming up for expiry we'll send you reminders to update your documents.
So you won't need to worry about your documentation being out of date, or having to make last minute changes to apply for an event.
We will do our best to respond to your application within one working day, but this can be longer during busy periods.
Each event is priced individually, and there may be different charges dependent on the location, type of business and stall requirements.
Yes, every trader is required to have a static pitch, and we include a 10ftx4ft market stall as standard with each application (you can select other options if you need additional space or if you have your own stall).
Mobile/roaming traders and fly-pitchers are strictly prohibited. Anyone found to be selling products without authorisation will have their items confiscated and may be evicted from site.
There can be restrictions on what you can sell, which is why we ask for details of your products when you set up your account. This helps us find the right events for your business, and means we can inform you if there are any products that cannot be sold for a particular event.
We try to provide feedback for an unsuccessful application, so you will know if your application wasn't accepted because you're not a perfect fit for an event, if there was an issue with your documentation, or if the event was simply oversubscribed.
Yes it is a requirement to have a card reader.
You generally get access to your stall 1.5 hours before an event, although this can vary for different events. Full details will be provided when you book to trade at an event.
No, you will be covered by CJ's Events Warwickshire's trading license, which includes Street Trading & TENS for Alcohol Sales. But you may have to provide other documentation when you sign up to Trade.
We promote events through signage, advertising and social media. We'd definitely love for you to get involved, so sharing social posts is a great way for you to help promote events.
It's essential that you take all rubbish away with you, as outlined in the Event Regulations.
Once payment has been made, it is non-refundable. We do not allow credits or transfers.
If you do need to make a cancellation, you can do so quickly and easily through your Trader account. We really appreciate it if you can do so as early as possible, so that we don't have empty stalls or gaps for an event.
We request that you stay to the end of an event, even if you sell out. This prevents gaps and empty stalls, but also gives you the opportunity to stay and promote your business.
Being so popular that you've sold out of product is a pretty good advertisement for your business!
No, for regular markets you can set up a recurring application, so you don't need to actively apply each week.
You can see details of all your pending, approved and rejected applications in your Trader Account, and also get information about why any applications may have been rejected.
You can see a list of upcoming events in your Trader Account, and also see which events have been paid for or are awaiting payment.
Payment is made securely through Worldpay, and you can make your payment by following the instructions on your invoice, or by clicking "Pay Now" for an event within your Trader Account.
Sometimes adverse weather means an event needs to be cancelled, and in these cases all traders are notified 24 hours prior to the event.
Rain doesn't qualify as adverse weather, most events will continue in the rain. If weather cancels an event it's usually due to high winds.
Free parking is provided at some of our events, this will be outlined in the Trader information so you know where parking is available and if it's provided for free.

Become a trader
Start making more of your business by signing up to trade at local and special events with CJ's Events Warwickshire.
Apply to trade