Fireworks Safety Tips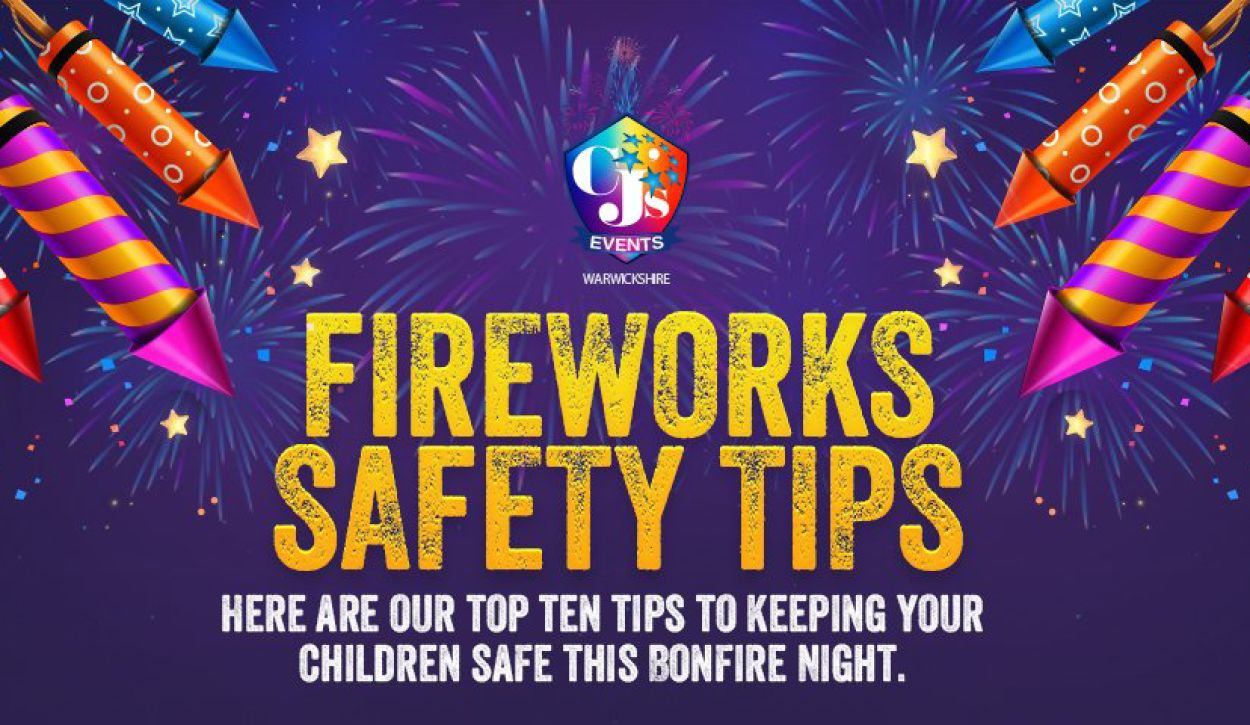 CJ's Events Warwickshire are pleased to be supporting a number of Firework Displays over the next week. It's always an enjoyable & safe environment when attending organised events. Safety is the number one priority for organisers!
Some like to do their own Fireworks, if you do, here's some safety tips for you...